Jump To: Schedule Grid - Matchups/Scores
The kids can have Christmas, our favorite time of the year is the start of football and nothing says back to football like Week 1 of the 2015 NFL schedule. Look just below as we've got the entire schedule laid out including times, dates, and network coverage info about each of the games.
More info about the week 1 NFL matchups as well as betting lines for week 1 games are also available down the page.
NFL Schedule For Sunday, September 13th
1:00 PM ET Packers at Bears
1:00 PM ET Chiefs at Texans
1:00 PM ET Browns at Jets
1:00 PM ET Colts at Bills
1:00 PM ET Dolphins at Redskins
1:00 PM ET Panthers at Jaguars
1:00 PM ET Seahawks at Rams
4:05 PM ET Saints at Cardinals
4:05 PM ET Lions at Chargers
4:25 PM ET Titans at Buccaneers
4:25 PM ET Bengals at Raiders
4:25 PM ET Ravens at Broncos
8:30 PM ET Giants at Cowboys
Monday Night Football Week 1, September 14th
7:10 PM ET Eagles at Falcons
10:20 PM ET Vikings at 49ers
Hats off to the NFL for creating one of the better Week 1 schedules in recent memory. In total there are five division matchups including the New Orleans Saints visiting the Atlanta Falcons (1pm ET), the Patriots facing the Dolphins in Miami (1pm ET), and a possible Johnny Manziel-led Cleveland Browns team going on the road to meet the Pittsburgh Steelers (1pm ET). Robert Griffin III and the Washington Redskins visiting Houston to kickoff the season versus the Texans is an interesting matchup between two head coaches making their debuts after taking over underachieving, yet still very talented, teams (1pm ET).
CBS will dominate early coverage with several AFC teams being on the road however FOX has a great matchup in store at 4:25pm ET when Dallas hosts San Francisco, the team that has played for the last three NFC Championships while winning one. The Cowboys will have home field advantage on their side and they're likely going to need it with questions still surrounding the health of Tony Romo...assuming he starts this game, Dallas will need to put extra attention into their blocking schemes to keep that talented 49ers pass rush at bay.
Featured Week 1 Games
NFL Opening Night - Sunday Night Football - Monday Night Football
Thursday Night Football: Week 1 - "2015 NFL Kickoff"

The opening Thursday night of the NFL season is quickly becoming a celebrated holiday amongst NFL fans especially if the powers that be keep lining up great matchups for the defending Super Bowl Champions like they did this year; two of the top favorites to win the NFC will go head-to-head in Seattle with the Green Bay Packers visiting the Seahawks.
The last time these two met was a historic game but only for all the wrong reasons. It was during week 3 of the 2012 regular season when the Seahawks benefited from a blown interception call turned Hail Mary game-winner by the NFL's replacement refs; it was this blown call which gave the referees leverage in their fight with the NFL and they were back in action by week 4...it was the first time a referee had ever been applauded as well.
This will be the only Thursday Night Football game shown on NBC this season. Toe is set to meet leather at 8:30pm ET on Thursday, September 4th so be sure to mark your calendars!
Sunday Night Football - Week 1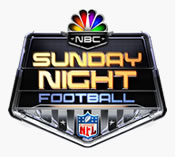 We'll be looking forward to Sunday Night Football as much as we will the NFL's Kickoff Game because it should be pretty entertaining to see Peyton Manning take another run at the Indianapolis Colts and new franchise QB Andrew Luck.
Slated for its usual 8:30pm ET kickoff on NBC, this game will be played in Denver and the Broncos are likely to be heavy favorites despite losing the teams' only matchup in 2013. That game was in Week 7 and it was the Broncos first loss of the season, 33-39.
Despite whoever wins this game, both teams are still going to be the overwhelming favorites to win their respective AFC divisions going into week 2.
Monday Night Football - Week 1
You're going to want to get home and get to the TV set because the 2015 Monday Night Football schedule kicks off week 1 just as it has the past few seasons with a doubleheader.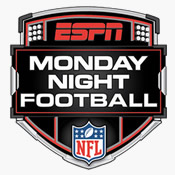 Starting at 7:10pm ET, the New York Giants and Detroit Lions will be on display as ESPN will bring full coverage from the opening kick to the final whistle. This has the makings of a great game + it will mean a lot to both teams to get a win coming out of the gates...both believe they are the better team which should make this an entertaining contest.
The second game of the evening will feature an interconference matchup as the AFC West + NFC West go head to head when San Diego and Arizona kickoff in the desert around 10:20pm ET. Neither team is being given much respect even in terms of winning their own divisions so getting a "W" in this situation will at least guarantee they keep pace with the leaders of the division standings...or it might even make them the leaders of their divisions!
More Info About Week 1 Matchups + Scores