Jump To: Schedule Grid - Matchups/Scores
Several of the league's best teams will be on bye for the Week 10 schedule but that doesn't mean there are not matchups worthy of our undivided attention. Of course between betting on NFL games and fantasy football that can be pretty tough but you can at least see all the games on tap for Week 10 just below in an easy-to-read table that is complete with kickoff times + more!
Six teams in total will be on bye which means there will only be 13 games for the 2nd week in a row. Among the inactives this week are Indianapolis, New England and San Diego, but games like San Francisco at New Orleans, and the NFL's oldest rivalry, Chicago vs. Green Bay, will surely keep football fans entertained.
2015 NFL Regular-Season Schedule
Week 10 Byes: IND, MIN, NE, SD, WSH, HOU
Thursday Night Football - Week 10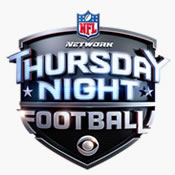 It will be a short road trip for the Cleveland Browns in Week 10 as they head south to face the Cincinnati Bengals on Thursday Night Football. Cleveland fans will have the option of making the 250 mile road trip or watching their beloved Browns on NFL Network, as kickoff will be at 8:25pm ET.
The 'Battle of Ohio' is always a hard fought game no matter where either team sits in the AFC North standings. This will be the first meeting between these two in 2015 with the series conclusion set for Week 15 in Cleveland. The 2013 season series was a split with each team winning in their own stadium; Cincinnati would go on to win the division.
Sunday Night Football - Week 10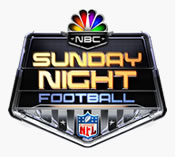 Sunday Night Football will feature the NFL's oldest rivalry as the Chicago Bears head up to Green Bay to cap their regular season series with the Packers; the first game was played back during Week 4.
NBC does have the option to flex this matchup however that doesn't seem likely as both teams always bring big ratings. Assuming the flex option goes unused, expect this game to kickoff at 8:25pm ET
Monday Night Football - Week 10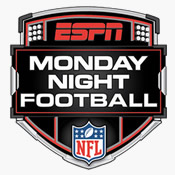 ESPN will close out Week 10 with a potentially explosive matchup from the NFC when the Carolina Panthers go into Philadelphia to battle it out with the Eagles. Kickoff for Monday Night Football is slated for 8:30pm ET but pregame coverage will begin much earlier with Monday Night Countdown at 6pm ET.
The last time these two played during the regular season was back during 2012 in a game Carolina won, 30-22. That was just one of 12 losses for the Eagles in 2012...Andy Reid's last season with the team. That game will be a distant memory when pads start cracking in this Week 10 finale.
More Info About Week 10 Matchups + Scores