Jump To: Schedule Grid - Matchups/Scores
2015 NFL Regular-Season Schedule: Week 16
The Week 16 NFL action gets started at Sunday this week as there are no more Thursday Night Football games this season. 1pm games will likely be highlighted by an NFC East matchup between the Dallas Cowboys + Washington Redskins. These two clubs entered the 2013 season with goals set on winning the division and making a push in the playoffs. A win or loss in the division this late could determine who wins the division.
Following the early games the Arizona Cardinals travel to Seattle to take on the Seahawks. The Seahawks are an early favorite in the NFC West along with the San Francisco 49ers. The Cardinals have the talent on both sides of the ball to challenge both of those clubs in 2013. The Cardinals passing game will have a difficult test this week with a Seahawks secondary that includes All-Pro cornerback Richard Sherman. For the Seahawks to succeed in 2015 they need Russell Wilson to take his game to the next level.
See the rest of the games on the NFL schedule this week just below:
Sunday Night Football - Week 16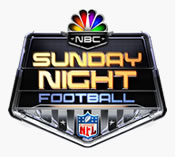 Sunday Night Football brings us another flex matchup but perhaps the powers that be got this one wrong...
Originally scheduled for Baltimore vs. New England, Week 16 SNF will now feature Chicago vs. Philadelphia. Yes, both games have strong appeal but there is no denying the Baltimore/New England rivalry as two of the teams to win repeat Super Bowls in the AFC in the new millenia. Let's hope this turns out to be a good one + kickoff time/channel remains the same.
Monday Night Football - Week 16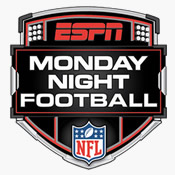 Week 16 comes to an end with two of the best teams in the NFC squares off in what could feel like a playoff matchup. The Atlanta Falcons head to San Francisco to take on the 49ers on Monday Night Football with the kickoff set for 8:30pm ET on ESPN.
The 49ers defense led by Patrick Willis will look to slow down Matt Ryan and the Falcons passing attack. It will be a difficult task but if Willis and the rest of the defensive line can get pressure on Ryan it could change the outlook of this matchup.
The season is wrapping up but that doesn't mean the fight for the playoffs will slow down.
More Info About Week 16 Matchups + Scores