Jump To: Schedule Grid - Matchups/Scores
Check out all the Week 3 NFL matchups for the 2015 NFL season just below. Besides featuring a rematch of Super Bowl XLVIII (Denver at Seattle) there is the potential for some classic matchups including six games between divisional opponents - click here to check the latest standings.
NFLSeasonSchedules.com has the full grid of games laid out along with betting lines, kickoff times as well as information about which network is carrying television coverage of the games! Breakdowns of Thursday, Sunday + Monday Night Football games are located down the page along with a key to getting statistical breakdowns of this week's matchups.
2015 NFL Regular-Season Schedule: Week 3
Thursday Night Football - Week 3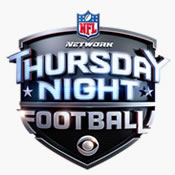 Thursday Night Football takes us right to the heart of a NFC South rivalry when the Tampa Bay Bucs head north for a showdown with the Atlanta Falcons. CBS + NFL Network will both carry coverage of this game with kickoff scheduled for approximately 8:25pm ET.
Both squads are looking to rebound from disappointing 2013 campaigns. Versus each other these teams split the season series with each squad winning on its home turf, and no one can argue that the Georgia Dome will not provide an advantage for a high-flying Falcons offense in this affair.
Sunday Night Football - Week 3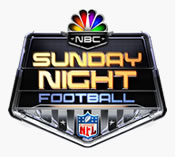 Conferences collide on Sunday Night Football in Week 3 as the Pittsburgh Steelers will travel to Charlotte for what is sure to be a hard hitting affair with the Carolina Panthers. Fans will be able to see Cam Newton, Luke Kuechly, Ben Roethlisberger, Antonio Brown, and others following 'Football Night In America' on NBC starting at 8:20pm ET.
The last time these two played during the regular season was 2010 when Jimmy Clausen was at the helm of the Panthers. Like most games that year Carolina lost in miserable fashion (27-3), but those losses led them to the #1 overall pick in the following draft when they selected QB Cam Newton from Auburn...the Panthers made the playoffs in 2013, the Pittsburgh Steelers missed the playoffs with an 8-8 record.
Monday Night Football - Week 3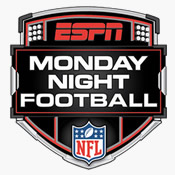 The New York - Chicago rivalry continues when the New York Jets host the Chicago Bears on Monday Night Football in Week 3. As usual the game will be shown live on ESPN starting at 8:30pm ET with John Gruden + Mike Tirico on the call of what should an entertaining and maybe even competitive matchup.
Both the Jets and Bears will enter this game coming off matchups with very tough Week 2 opponents; New York returns home after visiting the Packers at Lambeau while Chicago must switch coasts entirely after they open Levi's Stadium in the 49ers home debut. These two teams last played in the 2010 regular season with the Bears beating the Jets, 38-34, but both are much different teams now in 2015 with Geno Smith now at QB for the Jets + Marc Trestman coaching the Chicago Bears.
More Info About Week 3 Matchups + Scores