Jump To: Schedule Grid - Matchups/Scores
Was the first week a fluke, or is this team for real? The Week 2 NFL schedule will help unravel some of the mystery surrounding the Week 1 duds + surprises.
Check out the full schedule below complete with the spreads for Week 2 NFL games along with information about the network covering the game you want to watch on your TV assuming you have access to all games.
Thursday Night Football - Week 2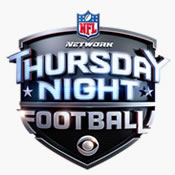 The 2015 debut of Thursday Night Football begins a new era for one of the NFL's most celebrated media partners as CBS will now simulcast all TNF games which will also be shown on the NFL Network. This will boost the quality of the production in addition to allowing fans greater access to the Thursday night games for the 2015 NFL season schedule and beyond.
As for the game scheduled, it should be nothing to yawn at as the Pittsburgh Steelers are headed down to Baltimore for a showdown with the rival Ravens. This game will be the 2nd that each has played in the AFC North as the Steelers open with Cleveland + the Ravens open with the Bengals to start the season.
Sunday Night Football - Week 2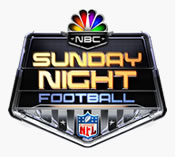 The San Francisco 49ers will unveil their new digs on Sunday Night Football as the NBC crew will be all over Levi's Stadium when the Chicago Bears come to town. This is the 2nd year in a row the 49ers have played the Week 2 Sunday Night Football game as they went on the road to eventually lose 29-3 to the Seattle Seahawks.
Scheduled for it's traditional 8:30pm ET kickoff time, this game promises to be one of the better matchups of the day as both teams have plans of going deep in the NFC Playoffs, if not to all the way to Super Bowl XLIX.
Monday Night Football - Week 2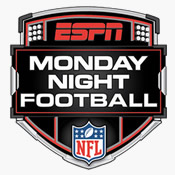 Look for offense to dominate the night when Nick Foles leads his Philadelphia Eagles into Lucas Oil Stadium for a Monday Night Football showdown with the Indianapolis Colts. There will only be one Monday Night Football game in Week 2 starting in its normal 8:30pm ET time slot on ESPN.
Set to play the Broncos in Week 1, and the Eagles in Week 2, Indianapolis will probably be licking its chops to get into AFC South division play by the time this one is over. Philadelphia is likely to present as much of a defensive challenge as Peyton Manning did the prior week and the Eagles can move even faster than the Broncos.
More Info About Week 2 Matchups + Scores