Jump To: Schedule Grid - Matchups/Scores
The 2020 NFL regular season schedule will come to an end in a flurry as all 32 teams will be in action on Sunday, December 28th. Thanks to the NFL's division scheduling in Week 17 there is a high probability to have multiple games which could end up deciding division winners, wildcard berths, and seeding as the 2020 NFL playoffs approach. Check the latest division standings or our playoffs schedule page to get an idea of the current playoff picture/teams.
As usual we've taken the liberty to list the entire Week 17 NFL schedule below. Take a quick look and be sure to check back on the actual week of the games as at least one matchup will be flexed to Sunday Night Football, and the possibility exists to move some of the 1pm ET games into the late afternoon viewing window. Look below for updates on any schedule changes heading into Week 17.

2020 NFL Regular-Season Schedule: Week 17
ALL GAMES ARE ON Sunday December 29th!!!
1 p.m. ET
Dolphins at Patriots (CBS)
Chargers at Chiefs (CBS)
Jets at Bills (CBS)
Packers at Lions (Fox)
Bears at Vikings (Fox)
Saints at Panthers (Fox)
Falcons at Buccaneers (Fox)
Browns at Bengals (Fox)
4:25 p.m ET
Titans at Texans (CBS)
Steelers at Ravens (CBS)
Raiders at Broncos (CBS)
Colts at Jaguars  (CBS)
Redskins at Cowboys (Fox)
Eagles at Giants (Fox)
Cardinals at Rams (Fox)
8:20 p.m. ET
49ers at Seahawks (NBC)
Week 17 Sunday Night Football - Flex Game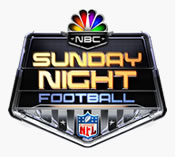 NBC will once again be the only network to bring primetime NFL action in Week 17, as there is no Thursday Night Football game this week and there is certainly no Monday night game with the NFL postseason starting in just six days. Good thing for us they decided to flex the game that will decide the winner of the AFC North, as the Cincinnati Bengals will settle up the regular season series with the Pittsburgh Steelers on Sunday Night Football in Week 17.
Action is set to kickoff at 8:25pm ET so be sure to get dinner out of the way because this game will directly impact the playoff seeding and subsequently who your favorite team will have to play against if they were fortunate enough to already lock up a playoff berth.
More Info About Week 17 Matchups + Scores