Jump To: Schedule Grid - Matchups/Scores
Week 12 signifies the last of the bye weeks for teams in 2015, as the Pittsburgh Steelers and Carolina Panthers are finally taking a break. Getting a win this week is going to be crucial for postseason hopes with just 5 weeks to go heading into Thanksgiving so expect the action to be quite intense!
Looking way ahead, we've got our eye on several games including Detroit at New England, Arizona at Seattle, as well as the Baltimore Ravens vs. New Orleans Saints who close out the Week 12 NFL action. Take a quick peek below to see the entire lineup of games this week complete with kickoff times and info about watching games on TV. This schedule will be updated following Week 11 with betting lines for this week's NFL games and more.
2015 NFL Regular-Season Schedule: Week 12
Week 12 Byes: Pittsburgh Steelers + Carolina Panthers
Thursday Night Football - Week 12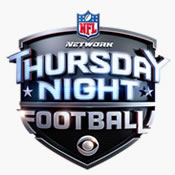 The AFC West standings will become a little more clear following Thursday Night Football in Week 12 when the Kansas City Chiefs go out to Oakland to face their longtime division rivals. Coverage of this game will be shown exclusively on NFL Network with kickoff to take place just before 8:30pm ET, 5:30pm PT (local).
This will be the 106th regular season meeting between these two teams; the Kansas City Chiefs hold a 55-50 advantage coming into the 2015 season series; the second regular season game (#107) will be played in Week 15. The Chiefs won both games in 2013 and will likely be favored for both games to be played on the 2015 NFL regular season schedule.
Monday Night Football - Week 12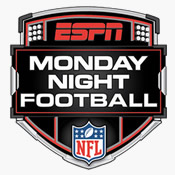 It is a very safe bet that the Louisiana Superdome will be rocking in Week 12, as Monday Night Football will be in town to broadcast the Baltimore Ravens vs. the New Orleans Saints. Crowd spilling off Bourbon St. always makes for a lively venue and the intensity will be at a fever pitch come 8:30pm ET at kickoff. The ESPN crew will have the call of the game.
This cross-conference matchup last occured back during the 2010 regular season when the Baltimore Ravens topped New Orleans in Baltimore, 30-24. But that was a much different time for both teams, as Baltimore is still in the midst of rebuilding its defense, and New Orleans tries to find the one they've never really had outside of the year they won the Super Bowl.
More Info About Week 12 Matchups + Scores