Jump To: Schedule Grid - Matchups/Scores
2015 NFL Regular-Season Schedule: Week 15
Week 15 of the 2013 NFL season features two must watch games on Sunday starting both at 1:00pm ET. The New England Patriots head to Miami to take on the Dolphins in an AFC East matchup.
The Dolphins spent money this off-season and now they get a chance to put the players to a big test in the division. The team brought in star players on both sides of the ball including wide receiver Mike Wallace and linebacker Dannelle Ellerbe.
In the second matchup the Houston Texans head to Indianapolis to take on the Colts in what could be a battle for the AFC South title. The Texans will run the ball with Arian Foster and Ben Tate. For the Colts it will come down to if Chuck Pagano's defense can slow the running game down.
Thursday Night Football - Week 15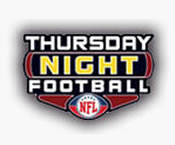 Thursday Night Football gets Week 15 action underway with what could be a crucial AFC West battle between the San Diego Chargers and the Denver Broncos. Kickoff is schedule to start at 8:25pm ET on its usual channel, the NFL Network.
The Chargers season comes down to how well the defense plays after spending this offseason making moves improve the team. The team drafted Manti Te'o and signed Dwight Freeney. They will have a good test this week against Peyton Manning and the Broncos three headed receiving monster.
Sunday Night Football - Week 15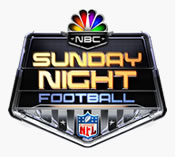 Sunday Night Football features what might be the game of the week. The Cincinnati Bengals clash with the Pittsburgh Steelers in an AFC North battle.
The Bengals are the team to beat in the division with a young nucleus of players on both sides of the ball including wide receiver A.J. Green. Green has become one of the game's top receivers and presents a challenge for defensive backs around the league.
For the Steelers, it comes down to staying healthy all season long. In the season's prior the team has lost Troy Polamalu and Ben Roethlisberger for multiple games. If one of these two players go down the Steelers could be in trouble.
Monday Night Football - Week 15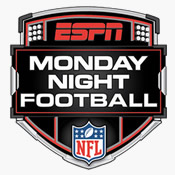 The defending Super Bowl champions the Baltimore Ravens get the tough test in trying to slow down Calvin Johnson on Monday Night Football. The game starts at 8:30pm ET and can be seen on ESPN.
Baltimore's secondary will be put to the test against Matt Stafford and the Lions pass happy offense. The team gets a chance to see how the future will be without future Hall Of Famer Ed Reed in the middle of the field.
The Lions are one of those teams that could surprise the rest of the NFC North in 2013.
More Info About Week 15 Matchups + Scores