Jump To: Schedule Grid - Matchups/Scores
Week 9 marks the first week since Week 4 that more than two teams have been on a bye. This means less games and there are only 13 on the dockett for this period. Check out the entire list of games this week along with kickoff times and links to websites that have live NFL betting lines for this week's games. If you are thinking about wagering it is recommended to check the weather reports for NFL cities as 11 of the 13 games will be played outdoors.
Games to pay special attention to in Week 9 start right away with Thursday Night Football plus matchups like Arizona vs. Dallas, and Denver vs. New England on Sunday. Only 3 divisional games are on the schedule for Week 9.
2015 NFL Regular-Season Schedule: Week 9
Week 9 Byes: ATL, BUF, CHI, DET, GB, TEN
Thursday Night Football - Week 9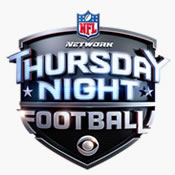 It's going to be a very short week for the New Orleans Saints who enter Thursday Night Football coming off a tough Sunday Night Football matchup versus the Green Bay Packers in Week 8. But unlike the Packers who are on a bye in Week 9, the Saints will have their hands full with division opponent Carolina and Cam Newton starting at 8:25pm ET on the NFL Network.
Carolina won the division in 2013 however the New Orleans Saints handed the Panthers one of their four losses when they played at the Superdome. This game will be in Charlotte and Panthers' fans are sure to be out in full force to cheer the team on to another division title versus a team that figures to be a contender.
Sunday Night Football - Week 9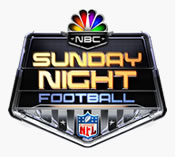 Barring a potential flex possibility for NBC, the Pittsburgh Steelers and Baltimore Ravens will extend their rivalry on Sunday Night Football in Week 9. This game will be the last meeting on the 2015 NFL schedule for either team unless both end up making it to the postseason which has happened within the last few season.
These are always some of the nastiest, meanest, and most hard hitting games each season and the scores are always close. Each team won on their home turf in 2013 and the point totals from those two games was slightly in favor of the Steelers, 39-38. Both are usually high in the defensive team rankings so points will likely be a premium in this one too!
Monday Night Football - Week 9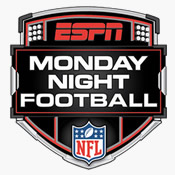 Conferences collide on the MNF schedule in Week 9 when the AFC will send the Indianapolis Colts to MetLife Stadium to go head to head with Eli Manning and the New York Giants. ESPN will begin their broadcast at 8:15pm ET with kickoff scheduled for approximately 8:30pm ET.
The last time these two teams played in the regular season was in 2010 and it was Manning vs. Manning back then. And while Peyton has since moved on to the Denver Broncos, the Indianapolis Colts haven't missed a beat after hitting a homerun with QB Andrew Luck who was selected with the #1 overall pick in the 2012 NFL Draft. The Colts are just as dangerous in 2015 as they were during the prime of Peyton Manning who re-invented the QB position during his tenure in Indianapolis. Worth noting, Indianapolis and New York played earlier this season in Week 2 of preseason with the Giants snagging the one point win, 27-26.
More Info About Week 9 Matchups + Scores