Jump To: Schedule Grid - Matchups/Scores
2015 NFL Regular-Season Schedule: Week 13
Week 13 of the 2015 NFL season gets started with a Thanksgiving Day filled with three action packed games.
The Lions improved their roster this off-season with the addition of Reggie Bush into the offense. Bush should get a chance for man to man coverage out of the backfield with heavier coverage Calvin Johnson will receive.
In the second game of three, the Oakland Raiders head East to Dallas to take on the Cowboys to be shown on CBS with kickoff schedule for 4:30pm ET. Jerry's Boys will be wearing their Thanksgiving jerseys and should be thankful for the opponent they received this year.
The action wraps up with a hard hitting rivalry between the Pittsburgh Steelers and the Baltimore Ravens. The Steelers travel down to M&T Stadium to take on the Ravens on NBC starting at 8:30pm ET.
This is one of the best rivalries in the NFL and we should all expect another intense game between these two clubs. The Ravens pass rush specialist will have their hands full with trying to bring down Ben Roethlisberger. The advantage comes to the Ravens secondary that doesn't have to worry about Mike Wallace no longer.
Look below to see the entire NFL schedule for Week 13 including all the great Sunday matchups we didn't have time to breakdown!
Sunday Night Football - Week 13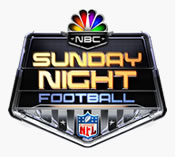 Sunday Night Football brings us an NFC East matchup between the New York Giants and the Washington Redskins. The Giants travel to down to FedEx Field in Laurel.
The Giants main concern entering this game is how to slow down the Redskins rushing attack. Now this might not be an issue depending on how the Redskins have used Robert Griffin III through the first 11 games of the season. For the Redskins it comes down to the health of their defense after losing both Brian Orakpo and Ryan Kerrigan for most of 2012.
Monday Night Football - Week 13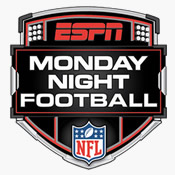 Week 13 finishes up on Monday Night Football starting at 8:30pm ET on ESPN. The New Orleans Saints head to Seattle to take on the Seahawks.
This is the real test for a Seahawks secondary that is one of the best in the NFL. They are led by All-Pro cornerback Richard Sherman and Brandon Browner. They get the opportunity to shut down or at least try to slow down Drew Brees and the Saints passing attack.
More Info About Week 13 Matchups + Scores