Jump To: Matchups/Scores
Over three quarters of the league will be 25% through their 2015 team schedules by the time Week 5 rolls around. How is your team doing, better or worse than expected? As long as you're at least .500 the numbers say you've still got a fair shot to make the postseason but that doesn't mean teams below that mark cannot make a run...but they need to start that run sooner than later and Week 5 presents as good of an opportunity as any!
Take a look at the Week 5 schedule below which will feature 30 teams in action; only Miami + Oakland are on bye following their trip from London. You will find expected kickoff times along with information about the network covering the games you want. Game lines for all of this week's matchups will be displayed as soon as Week 5 NFL betting odds are released as well.
2015 NFL Regular-Season Schedule: Week 5
Week 5 byes: Oakland Raiders + Miami Dolphins
Thursday Night Football - Week 5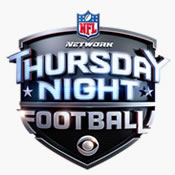 Lambeau Field will be the site of the Thursday Night Football broadcast this week when the Minnesota Vikings face the Green Bay Packers. Toe is scheduled to meet leather at 8:25pm ET with full coverage + pregame on both NFL Network and CBS.
TNF continues to deliver important games with their heavy emphasis on division matchups. Week 5 will certainly create separation between what should end up being one of the most competitive divisions in 2015, NFC North. As for this game, most would expect Green Bay to be favored depending on injuries, but we'll just have to wait and see what the cards hold when Week 5 gets here.
Sunday Night Football - Week 5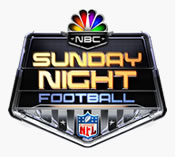 Make sure to get the kids to bed early because Sunday Night Football has a terrific matchup between two teams that could very well be in the mix for the AFC berth to Super Bowl XLIX as the New England Patriots host the Cincinnati Bengals. Al Michaels and Cris Colinsworth will call the game on NBC following Football Night In America; kickoff 8:25pm ET.
These two teams played Week 5 of the 2013 schedule with the Bengals edging the Patriots 13-6 and both teams would go on to make the AFC Playoffs...both teams were favored to win their respective divisions in the preseason.
Monday Night Football - Week 5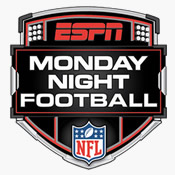 Week 5 of the 2015 NFL season will wrap up in Landover, MD as the Seattle Seahawks come cross country following their bye week to take on a hungry Washington Redskins team on MNF. As usual John Gruden will be in the booth along with Mike Tirico however Jay Gruden will be working the sidelines of this game as the new Head Coach of the 2015 Washington Redskins.
While Seattle is favored to repeat as Super Bowl Champions according to many sources, Pete Carroll needs to have his Seahawks ready to play because this Redskins team is likely to look nothing like what the previous regime put on the field. The last time these two played was in the 2012 postseason when Seattle topped Washington, 24-14. It was also the game where Robert Griffin would injure his knee which clearly was never right throughout the 2013 season.
More Info About Week 5 Matchups + Scores