Jump To: Schedule Grid - Matchups/Scores
Week 8 is full of several intriguing matchups as the 2015 NFL regular season schedule approaches the halfway point. And while the playoff races and divisions will be anything but decided, the matchups for this week could end up being the wins + losses that dictate how teams will fare the rest of the way.
Take a look at the full schedule for Week 8 of the 2015 NFL season and notice there are five games between division opponents which will definitely impact the division standings. Week 8 also includes some intra-conference matchups that could have effect on playoff seeding. Finally, be sure to pay special attention to Detroit vs. Atlanta which will be played in London at 9:30am ET / 6:30am PT. This is a change from normal London games which traditionall kickoff Sunday evening local time in order to be broadcast in the United States at 1pm ET.
2015 NFL Regular-Season Schedule: Week 8
* game in London
Week 8 Byes: New York Giants + San Francisco 49ers
Thursday Night Football - Week 8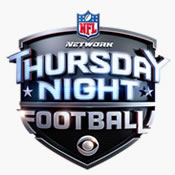 Don't mess around this week because two of the league's top teams will christen Week 8 NFL action on Thursday Night Football when the San Diego Chargers travel to Denver to face-off with Broncos. Look for this game to kickoff at approximately 8:25pm ET with NFL Network and CBS with whistle to whistle coverage of the game as well as pregame + postgame analysis.
The 2013 series was a split with the Chargers winning the game played in Denver and the Broncos winning the game played in San Diego. Both contests were settled by one possession and it's a safe bet this one will come down right to the end with the AFC West hanging in the balance. Denver and San Diego will play each other again in Week 14, Sunday, December 14th.
Sunday Night Football - Week 8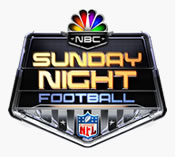 Offense is sure to be on display for Sunday Night Football (8:25pm ET. NBC) in Week 8 when the New Orleans Saints and Green Bay Packers square off in front of what could very well be a lively Superdome crowd. Check each team offensive rankings and see why the oddsmakers are bound to set the total for this game over 45, and maybe even over 50 points!
The last regular season meeting between the Packers and Saints came back in 2011 to start the season. It's hard to put much stock in a team's Week 1 performance however Green Bay walked away with the 42-34 win at Lambeau Field. Both teams would go on to make the postseason, as New Orleans finished the regular season at 13-3, and Green Bay at 15-1.
Monday Night Football - Week 8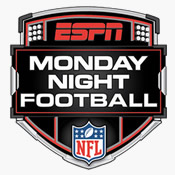 The NFC East will close out action this week as the national spotlight will be on the Dallas Cowboys and Washington Redskins. Kickoff is expected at 8:30pm ET (ESPN) with Jon Gruden and Mike Tirico at AT&T Stadium in the booth for MNF.
For the Washington Redskins this game will be like a mid-term exam because they will also close out the regular season with the Cowboys in Week 17. The Redskins didn't win many games in 2013 and none of them were versus Dallas, however Washington did play Dallas very tight late in the season, 24-23 in Week 16.
More Info About Week 8 Matchups + Scores