Jump To: Schedule Grid - Matchups/Scores
With 15 games on the Week 7 schedule there should be plenty of action to talk about as the season nears the halfway point. Check the division standings to see where your team stands in terms of making it to the 2015 NFL playoffs.
As for this week's games, there are only four games between division foes which means the potential for outstanding matchups not normally on a team's schedule each season. Highlighted games this week include: Bengals vs. Colts (1pm), Saints vs. Lions (1pm), Panthers vs. Packers (1pm), as well as a NFC East showdown with the Dallas Cowboys vs. New York Giants (4:25pm).
The full schedule for Week 7 is shown below complete with betting odds for each of the games (when available) plus info about how to watch this week's games on TV. Beyond that look for that mini-previews of primetime games in Week 7.
2015 NFL Regular-Season Schedule: Week 7
Week 7 Byes: Philadelphia Eagles + Tampa Bay Buccaneers
Thursday Night Football - Week 7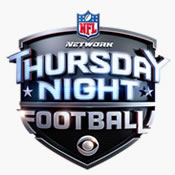 If talk could win football games the New York Jets would be undefeated versus the New England Patriots. Jets HC Rex Ryan loves to hate New England and though tight-lipped, the Patriots likely reciprocate the same feelings behind closed doors.
This will be the first meeting between these AFC East rivals in 2015 and unfortunately there will be less time for trash talking leading up to this one with the short week.
Both games in the 2013 season series were done by the end of Week 7 last year with each team winning the matchup played on its home turf. Get ready to see this one play out as NFL Network and CBS will bring live coverage of Thursday Night Football with kickoff scheduled for approximately 8:25pm ET.
Sunday Night Football - Week 7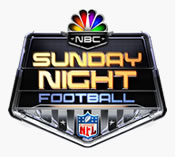 The Denver Broncos make a return appearance to the Sunday Night Football schedule in Week 7 this year as they host the San Francisco 49ers in what should be one of the premier matchups of the weekend. Kickoff is scheduled for shortly before 8:30pm with Michaels and Colinsworth in the booth.
These two teams last met during the preseason as they do most seasons however the last regular season meeting was in 2010 when the Niners beat the Broncos back when Peyton Manning still had a blue horseshoe on his helmet. These two were also just a few plays away from playing each other in Super Bowl XLVIII but we know how that turned...for both teams.
Also, it is still early to tell but this may be the week when Peyton Manning passes Brett Farve for the all-time passing touchdown record which currently stands at 508 TD passes.
Monday Night Football - Week 7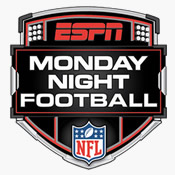 There is literally no telling what we will get when the Houston Texans travel to Pittsburgh to face the Steelers on Monday Night Football. The mystery will start to unravel at 8:30pm when toe is scheduled to meet leather but be sure to check back here on NFLSeasonSchedules.com leading up to kickoff as we'll be sure to have the most current betting lines including game totals and other game lines for this contest.
Surprisingly, there has not been a regular season meeting between the Texans and Steelers since 2011 when Houston topped Pittsburgh, 17-10. There are still some familiar faces on each side however each must account for new explosive players the other has acquired in the meantime.
More Info About Week 7 Matchups + Scores