Jump To: Schedule Grid - Matchups + Scores
Week 4 marks the beginning of bye weeks in the 2015 NFL schedule and several of the teams top leagues will rest. Among them are the defending Super Bowl Champion Seattle Seahawks as well as the Denver Broncos, Cincinnati Bengals and Arizona Cardinals who are all among the favorites to win Super Bowl XLIX; the entire list of Week 4 byes can be seen below the schedule grid.
Also beginning this week are the NFL's games played in London. Though not the most exciting matchup on paper the London Series will kickoff with the Miami Dolphins and Oakland Raiders at 1pm ET; the NFL will also send the Detroit Lions and Atlanta Falcons in Week 8 + the Dallas Cowboys and Jacksonville Jaguars in Week 10.
2015 NFL Regular-Season Schedule: Week 4
* game in London
Week 4 byes: CIN, DEN, STL, SEA, ARI, CLE
Thursday Night Football - Week 4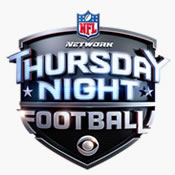 A division matchup from the NFC East will be the focus of Thursday Night Football in Week 4, the New York Giants vs. Washington Redskins. CBS + the NFL Network will simulcast this game with kickoff scheduled for approximately 8:25pm ET; Jim Nantz + Boomer Esiason should be on the call.
As for the game itself, these two are predicted to compete for 3rd place behind the Philadelphia Eagles + Dallas Cowboys for the 2015 NFC East title...the winner of this game will have a leg up on the other plus a chance to prove all the critics wrong by challenging the preceived upper tier of the division.
Sunday Night Football - Week 4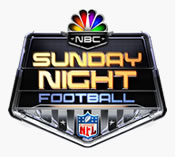 The ball should be in the air most of Sunday Night Football in Week 4 as two of the NFL's most prolific passing offense will be on display when the New Orleans Saints take the short trip to North Texas for this showdown with the Dallas Cowboys. This matchup should end up producing one of the higher point totals from the week's games so be sure to see how much the 'over' pays when the time comes.
Those looking to watch this game will find it on NBC with kickoff scheduled for approximately 8:25pm ET (7:25pm local).
Monday Night Football - Week 4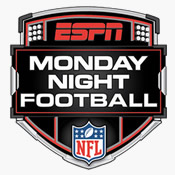 It's hard to tell what we'll get when the New England Patriots head over to Kansas City to play the Chiefs on Monday Night Football. Will the 2012 Chiefs (2-14) or the 2013 Chiefs (11-5) show up? Regardless of the results from the previous three weeks of the 2015 campaign this could end up being one of the better games on the Week 4 NFL schedule.
The last time the Chiefs + Patriots played was the 2011 season in a game that New England won going away, 34-3 in Foxboro. ESPN will have full coverage of this game leading up to the scheduled 8:30pm ET kickoff time...don't miss it!
More Info About Week 4 Matchups + Scores