Jump To: Bills 2013 Schedule | Buffalo Bills Team Info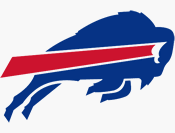 With much anticipation for the upcoming season, the Bills are ready to show off their new toys and the 2012 Buffalo Bills schedule will provide plenty of chances. Matchups against the AFC South, NFC West, as well as the dregs of the AFC West & North will give the Bills a shot to beat some lesser teams and possibly get off to another hot start in 2012.
Buffalo Bills 2013-2014 Team Schedule
WK
Date
Opponent
Time (ET)
Cable
P-1
Sunday, August 11th
@ Indianapolis Colts
1:30PM
P-2
Friday, August 16th
vs. Minnesota Vikings
7:00PM
P-3
Saturday, August 24th
@ Washington Redskins
4:00PM
P-4
Thursday, August 29th
vs. Detroit Lions
7:00PM
WK
Date
Opponent
Time (ET)
Cable
1
Sunday, September 8th
vs. New England Patriots
1:00PM
2
Sunday, September 15th
vs. Carolina Panthers
1:00PM
3
Sunday, September 22nd
@ New York Jets
4:25PM
4
Sunday, September 29th
vs. Baltimore Ravens
1:00PM
5
Thursday, October 3rd
@ Cleveland Browns
8:25PM
6
Sunday, October 13th
vs. Cincinnati Bengals
1:00PM
7
Sunday, October 20th
@ Miami Dolphins
1:00PM
8
Sunday, October 27th
@ New Orleans Saints
1:00PM
9
Sunday, November 3rd
vs. Kansas City Chiefs
1:00PM
10
Sunday, November 10th
@ Pittsburgh Steelers
1:00PM
11
Sunday, November 17th
vs. New York Jets
1:00PM
12
Bye Week
13
Sunday, December 1st
vs. Atlanta Falcons
4:05PM
14
Sunday, December 8th
@ Tampa Bay Buccaneers
1:00PM
15
Sunday, December 15th
@ Jacksonville Jaguars
1:00PM
16
Sunday, December 22nd
vs. Miami Dolphins
1:00PM
17
Sunday, December 29th
@ New England Patriots
1:00PM
They open the 2012 NFL season with division rival New York Jets, followed by Kansas City, and then Cleveland. Only the Jets pose a real threat in the opening games and if Fred Jackson comes back strong from his injury, the Bills are looking at a 2-1 record easily, possibly 3-0, to start off the season.
In the later weeks, the Bills will meet up with Brady again in New England, one week after they had to travel to Houston to face Arian Foster and the explosive Texans. In these week 9 and 10 games, the Bills will decide what kind of team they want to be this year.
The Bills have a great run of games in weeks 12, 13, 14, and 15. Playing the Colts, Jaguars, Rams, and Seahawks, the Bills can end up building momentum the momentum they were without last season.
To close out the regular season, the Bills play two consecutive division games, in weeks 16 and 17, versus the Miami Dolphins and New York Jets respectively. Sending division rivals down the standings while you're moving up is exactly what you're looking for late in the season.
Buffalo Bills Division Schedule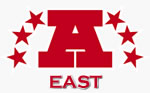 The Patriots and Jets will be the Bills toughest division games. Right off the bat, the Jets are welcoming Mario and Fitzpatrick in week 1 and the teams won't meet each other until the very last week. Such a long break between games could give each team a chance to gather more scouting information, such as how the Jets plan on using Tim Tebow and how effective it's working. The Dolphins aren't even on the Bills radar until November where they will play in Miami on Thursday Night Football on Nov. 15th and then welcome the Fins in week 16 two days before Christmas.
Buffalo Bills In Conference Schedule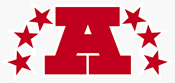 The AFC teams on the Bills schedule are nothing to fret over besides the Patriots and Texans. Again, the Colts, Jags, and Browns all had top 10 picks in the NFL Draft last year, which shows you what kind of season each team is coming off of. It would be a miracle for any one of those teams to turn things around in just one offseason. They will have to deal with new players like Andrew Luck, Trent Richardson, and Justin Blackmon, but the teams themselves are not threatening.
Buffalo Bills Out Of Conference Schedule

The Bills will be facing the NFC West this year, but only includes one real tough matchup against the 49ers in San Francisco following the first meeting with Tom Brady. The Cardinals, Seahawks, and Rams are teams that could definitely beat the Bills, but if they're playing at a playoff level in 2012, they should be able to win these games. The Seahawks now have Matt Flynn along with Marshawn Lynch, who went bananas last year pushing Pete Carroll's team into the playoffs. The Cardinals now have Michael Floyd opposite of Larry Fitzgerald, but the team itself is no better than Buffalo. The Rams now have Jeff Fischer, but who knows what the team will look like by week 14. By this game, the team should be rolling on a winning streak and securing their wildcard spot.