Jump To: Schedule Grid - Matchups/Scores
2014 NFL Regular-Season Schedule: Week 11
Week 11 Byes: DAL, NYJ, JAX, BAL
Look for games this week to feature some great matchups including what should be one of the league's best defenses taking on one of the league's most explosive offenses. The San Francisco 49ers head to New Orleans to take on the Saints at 4:25pm ET on Fox.
Drew Brees is looking for his third 5,000 yard passing season and has the ability to throw for over 300 yards against any team. This will me a tough matchup though as the 49ers are an aggressive team that likes to get after the quarterback. The 49ers defense is led by All-Pro linebacker Patrick Willis and Aldon Smith.
All the other week 11 NFL football games can be seen on the schedule below:
Thursday Night Football - Week 11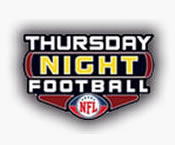 Week 11 of the NFL schedule gets started on the NFL network at 8:25pm ET with the Indianapolis Colts taking on the Tennessee Titans. This divisional matchup features one of the games promising young quarterbacks Andrew Luck. Luck and the Colts are looking to build on their 2012 wild card season.
For the Titans to be competitive in 2013 they will need running back Chris Johnson to play at his highest level. Johnson's ability to break off big runs takes some of the pressure of Jake Locker and the passing game.
Sunday Night Football - Week 11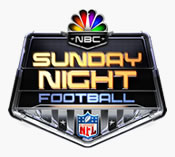 We have our first official flex game of the 2013 NFL season with the Kansas City Chiefs going out to Denver to take on the Broncos... say what!?! You're telling me the Chiefs and Broncos is worthy of a flex after Kansas City earned the #1 draft pick this past offseason by being the outright worst team in 2012? Yes, my friend and in fact, they are unbeaten and hold the lead in the AFC West over the Broncos. Strap in for this one because it should be a good one!
Sunday Night Football will be shown on NBC starting at 8:30pm ET.
Monday Night Football - Week 11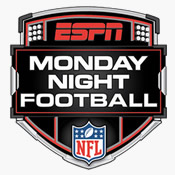 Monday Night Football arrives in Carolina with the Panthers taking on the New England Patriots starting at 8:30pm ET on ESPN. Tom Brady and company make the trip South to take on a Panthers team led by Cam Newton.
Newton provides the offense with a dual threat quarterback who can make plays on the ground and in the air. If the Panthers have any shot against the Patriots they need Newton to step up and make plays.
For the Patriots, it comes down to if the Panthers defense can stop Brady and the fast paced passing attack.
More Info About Week 11 Matchups + Scores