Jump To: Schedule Grid - Matchups/Scores
2014 NFL Regular-Season Schedule: Week 14
Week 14 of the 2013 NFL season leaves us with four more weeks of the regular season. Playoff battles are beginning around the NFL with every single game having significant impact around the league.
The Indianapolis Colts head to Cincinnati to take on the Bengals in what will feel like a playoff game. Both of these clubs made the playoffs last season as wild card teams falling in the first round. These two teams both revolve around the quarterback with the advantage going to Andrew Luck. The Bengals have the advantage at receiver and tight end as well as their defense.
The full schedule of games for this week's NFL games is shown below:
Thursday Night Football - Week 14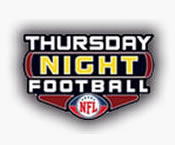 Week 14 gets started with the Houston Texans and Jacksonville Jaguars on the NFL Network starting at 8:25pm ET.
For the Jaguars it all comes down to Maurice Jones-Drew and how he carries the load for the team. The other key component to the offense is sophomore receiver Justin Blackmon who the team was without for the first four games of the season due to his suspension.
If the Jaguars don't come ready to play this game could get out of hand early. The Houston Texans defense led by J.J. Watt could create havoc for Blaine Gabbert all game long. The Jaguars will have a difficult task trying to slow down the Texans offense that can beat you by throwing or running the ball.
Monday Night Football - Week 14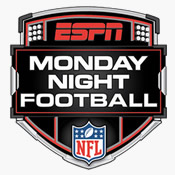 The Dallas Cowboys head to Chicago to wrap up Week 14 of the NFL Season. The Cowboys will take on the Bears on MNF with kickoff set for 8:30pm ET on ESPN.
The season for the Bears has been all about how they have adapted to new head coach Marc Trestman and his offense. Trestman and Jay Cutler have worked together in the past and should have a good working relationship.
For the Cowboys it's all about splitting the offense equally. The Cowboys have had the habit of throwing the ball too much in seasons past. If they want to win in 2014 they need to run the ball which will help them run time off the clock.
More Info About Week 14 Matchups + Scores