Jump To: Schedule Grid - Matchups/Scores
Looking at Week 3 of the 2013 NFL regular season, there are certainly some matchups to get excited about. It starts on Thursday night at Andy Reid will go back to Philadelphia as the coach of the Kansas City Chiefs. From there, on Sunday during the early afternoon games there will be some good inter-conference matchups, highlighted by Tampa Bay visiting New England, and Green Bay taking on Cincinnati.
Teams will be trying to get some early momentum going into the season at this point, with two games under their belt. Those teams who have dropped the first two games of the year will desperately be trying to get that first win and avoid falling in an 0-3 hole which has time and again proved to be nearly impossible.
Other Week 3 NFL Games
Thursday Night Football - Sunday Night Football - Monday Night Football
2013 NFL Regular-Season Schedule: Week 3
Thursday Night Football - Week 3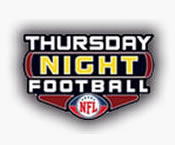 Andy Reid Coached in Philadelphia for the Eagles for nearly 15 years, but was fired at the end of the 2012 season. Reid didn't have to wait long before he was picked up and hired by the Kansas City Chiefs. It's a complete new regime in Kansas City, as quarterback Alex Smith was traded by the 49ers to the Chiefs. Smith and Reid will start their journey together in 2013, and by Thursday night in Week 3, we will have a decent idea of how the start of the year has gone to this point.
The same can be said for new Philadelphia head coach Chip Kelly. Kelly is going to bring his high-flying offensive attack that made him so successful at Oregon, to the NFL. Kelly has a good quarterback in Michael Vick to run this offense, but Vick has struggled with execution and injuries over the last year. You can bet that these two quarterback and head coach combinations will make for some of the most talked about during the first part of the season depending on how it both goes. One thing's for sure, and that is that one of these teams will get past the other with the W.
Sunday Night Football - Week 3

Two storied NFL franchises take the field on Sunday Night in Week 3 of the NFL Season, as the Chicago Bears visit the Pittsburgh Steelers. These two teams have reputations for being gritty and hard-nosed. Old school football if you will. This will be the second AFC North team that the Bears will face at this point in the season, as they open up with Cincinnati. In fact, both of these teams will have matched up against the Bengals, so we will have a common opponent to compare to early. It's a bit of a short week for Pittsburgh as they will come off of a Monday Night game in Week 2 against the Bengals.
The quarterbacks will probably be the two biggest headlines at this point in the year, with Jay Cutler and Ben Roethlisberger garnering plenty of attention from the opposing defenses. Though without Brian Urlacher, that Chicago defense will look quite a bit different.
Monday Night Football - Week 3

Peyton Manning and the Denver Broncos will host and AFC West division battle with the Oakland Raiders. The Broncos dominated the division last season, but Oakland can try and make an early statement with a win on the road. This will be the first division game for both teams. The Broncos have a considerably more difficult schedule to start out the season coming into this one, facing the last two Super Bowl champions in Baltimore Week 1, and the New York Giants in Week 2. The Raiders will face Andrew Luck and the Colts in Week 1, and then the Jacksonville Jaguars in Week 1.
It's likely that Denver will be the big favorite in this one. For one, they are playing at home where the Broncos are very good. For another, Denver at least on paper appears to be far more talented than Oakland.