Jump To: Schedule Grid - Matchups/Scores
2014 NFL Regular-Season Schedule: Week 7
Thursday, October 16th, 2014
Time
Away
Home
Spread + Odds
Cable
8:25p ET
New York Jets @ New England Patriots
N/A
More Lines
Sunday, October 19th, 2014
1:00p ET
Atlanta Falcons @ Baltimore Ravens
N/A
More Lines
1:00p ET
Miami Dolphins @ Chicago Bears
N/A
More Lines
1:00p ET
Minnesota Vikings @ Buffalo Bills
N/A
More Lines
1:00p ET
Cleveland Browns @ Jacksonville Jaguars
N/A
More Lines
1:00p ET
Cincinnati Bengals @ Indianapolis Colts
N/A
More Lines
1:00p ET
New Orleans Saints @ Detroit Lions
N/A
More Lines
1:00p ET
Seattle Seahawks @ St. Louis Rams
N/A
More Lines
1:00p ET
Tennessee Titans @ Washington Redskins
N/A
More Lines
1:00p ET
Carolina Panthers @ Green Bay Packers
N/A
More Lines
4:05p ET
Kansas City Chiefs @ San Diego Chargers
N/A
More Lines
4:25p ET
Arizona Cardinals @ Oakland Raiders
N/A
More Lines
4:25p ET
New York Giants @ Dallas Cowboys
N/A
More Lines
8:30p ET
San Francisco 49ers @ Denver Broncos
N/A
More Lines
Monday, October 20th, 2014
8:30p ET
Houston Texans @ Pittsburgh Steelers
N/A
More Lines
Week 7 Byes: Philadelphia Eagles + Tampa Bay Buccaneers
Week 7 of the 2014 NFL schedule includes a divisional matchup between the Baltimore Ravens and the Pittsburgh Steelers. These matchups are usually dog fights and will get underway at 4:25pm ET on CBS. These two teams are usually fighting it out each season for the division.
As the halfway mark approaches for the NFL season the divisional matchups start to heat up in week 7. The Dallas Cowboys travel to Philadelphia to take on the Eagles in an NFC East matchup. Other divisional matchups include the Buffalo Bills versus the Miami Dolphins, the New England Patriots versus the New York Jets and the Tampa Bay Buccaneers versus the Atlanta Falcons. All five of these divisional matchups can be seen during the afternoon on Sunday.
Thursday Night Football - Week 7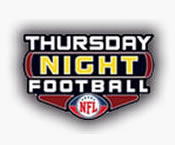 The Week 7 action gets started with a big NFC West matchup when the Seattle Seahawks travel to Arizona to take on the Cardinals. This matchup has the potential to be a battle of two teams fighting for the division.
Now the Cardinals are not being mentioned as a contender in the division. The Cardinals made a few key off-season moves including trading for Carson Palmer and bringing in Bruce Arians as the head coach. The action gets started at 8:25pm ET on the NFL Network.
Sunday Night Football - Week 7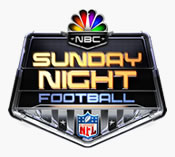 Peyton Manning makes his return to Indianapolis to take on his former team. The Broncos and Colts square off on Sunday Night football starting at 8:30pm ET on NBC.
The Colts had a tough decision last off-season when they decided to start a new era with Andrew Luck and let Manning go. The Denver Broncos were one of many teams interested in Manning before he selected them as the winning team. Manning would lead the Broncos to the best record in the AFC before losing to the Baltimore Ravens in the playoffs.
Now a season later Manning will have a chance to take on Luck and show the Colts, he still has a lot of good years ahead of him.
Monday Night Football - Week 7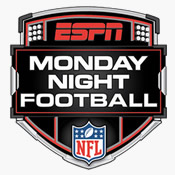 Adrian Peterson and the Minnesota Vikings head to New York to square off against the New York Giants on Monday night football. Peterson who has set a goal of 2,500 rushing yards in 2014 is sure to put on a show on national television.
The kickoff is set for 8:30pm ET on ESPN with two teams fighting for a chance at the playoffs in 2014. The Giants missed the playoffs last season while the Vikings postseason ended abruptly in the wild card round of the playoffs.
One thing going for the Giants is that Tom Coughlin has had the team bounce back from not making the playoffs to win the Super Bowl.
More Info About Week 7 Matchups + Scores