Jump To: Schedule Grid - Matchups/Scores
2014 NFL Regular-Season Schedule: Week 8
Week 8 Byes: New York Giants + San Francisco 49ers
The eighth week of the NFL schedule for 2014 features some great matchups that include the newly revamped Miami Dolphins squaring off against a bitter foe... their AFC East rival the New England Patriots. The Dolphins put together a team this off-season that could fight for the AFC East. The only problem is they will have to get past the Patriots to win the division.
Tom Brady and the rest of the Patriots will come out ready to play and show the Dolphins they are still the team to beat in the division. The Dolphins had a very good off-season signing Mike Wallace and Dannell Ellerbe but till a game is played they are just signings. Click here to see live scores of games following Week 8 NFL action.
Thursday Night Football - Week 8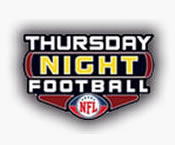 Week 8 of the NFL season gets started with a matchup of two young quarterbacks who are trying to get their team into the playoff. Cam Newton and the Carolina Panthers head to Tampa to take on the Buccaneers and Josh Freeman in a battle of two NFC South teams.
The Bucs and Panthers each finished 7-9 last season with the 2013 season being a make or break year for both of these clubs. Newton who is entering year three has learned the system now it's time to win the games that matter. If either of these two teams want to take the division from the Atlanta Falcons they need to win these types of matchups.
This matchup is set for an 8:25pm ET kickoff on the NFL Network.
Sunday Night Football - Week 8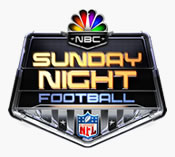 Sunday Night football features two of the top teams in the NFC North squaring off at 8:30pm ET on NBC. Green Bay Packers head into Minnesota to take on the Vikings at Mall of America Field.
This off-season the Vikings signed former Packers wide receiver Greg Jennings. Jennings who was very vocal this preseason about the Packers has his opportunity to prove the team he was worth every penny the Vikings gave him.
For the Packers it will come down to if they can stop Adrian Peterson from winning the game for the Vikings.
Monday Night Football - Week 8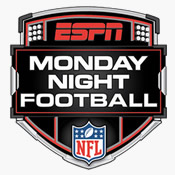 Monday Night Football wraps up with an NFC West battle between the much improved St. Louis Rams and the Seattle Seahawks. This game could come down whichever teams head coach makes the better move. Both of these clubs have great head coaches in Pete Carroll and Jeff Fisher.
Now the coaching will play a part but in the end it will have to be the players that make the big play as either head coach will be strapping on the pads this week.
Week 8 comes to an end on ESPN starting at 8:30pm ET with a divisional matchup of teams.
More Info About Week 8 Matchups + Scores